The Hill Tribe Flower H'Mong People at Bac Ha Market, Vietnam
2 minutes
The hill tribe Flower HMong people gather every Sunday at Bac Ha market in northern Vietnam.
Bac Ha market is located in the northern hills of Vietnam near the town of Sapa (or Sa Pa) in Lao Cai Province.
---
Visiting the hill tribe Flower H'Mong people is a great experience
The first thing you notice at Bac Ha market is an explosion of colours. The brightly contrasting colours of the Flower HMong ethnic group dresses don't go unnoticed.
They come to this market from their small hilly villages to purchase and sell their groceries. There is fresh meat and veggies, handicrafts and clothes.
It's a routinely festive occasion at Bac Ha market, it's their way of socialising.
The boys can get a haircut, children can get ice creams. Men can also have a smoke with bamboo pipes at tobacco stalls.
My favourite area of Bac Ha market is where they sell buffaloes.
At first it was a surprise, to be honest, because I was expecting to see horses on sale. A while back I did some research on the Internet about Bac Ha market and I saw a lot of photos of horses.
Anyway, seeing so many buffaloes all in one place was a delightful experience. Though, the smell wasn't so.
Another interesting and smelly scene at Bac Ha market is the meat and fish area, definitely not a suitable place for vegetarian people. : )
There is blood everywhere, a lot of it on the counters, stands, boards and on the floor.
If you happen to visit northern Vietnam do go visit the hill tribe Flower HMong people at Bac Ha market, I highly recommend it.
Following there is a collection of photos that I hope you might enjoy.
---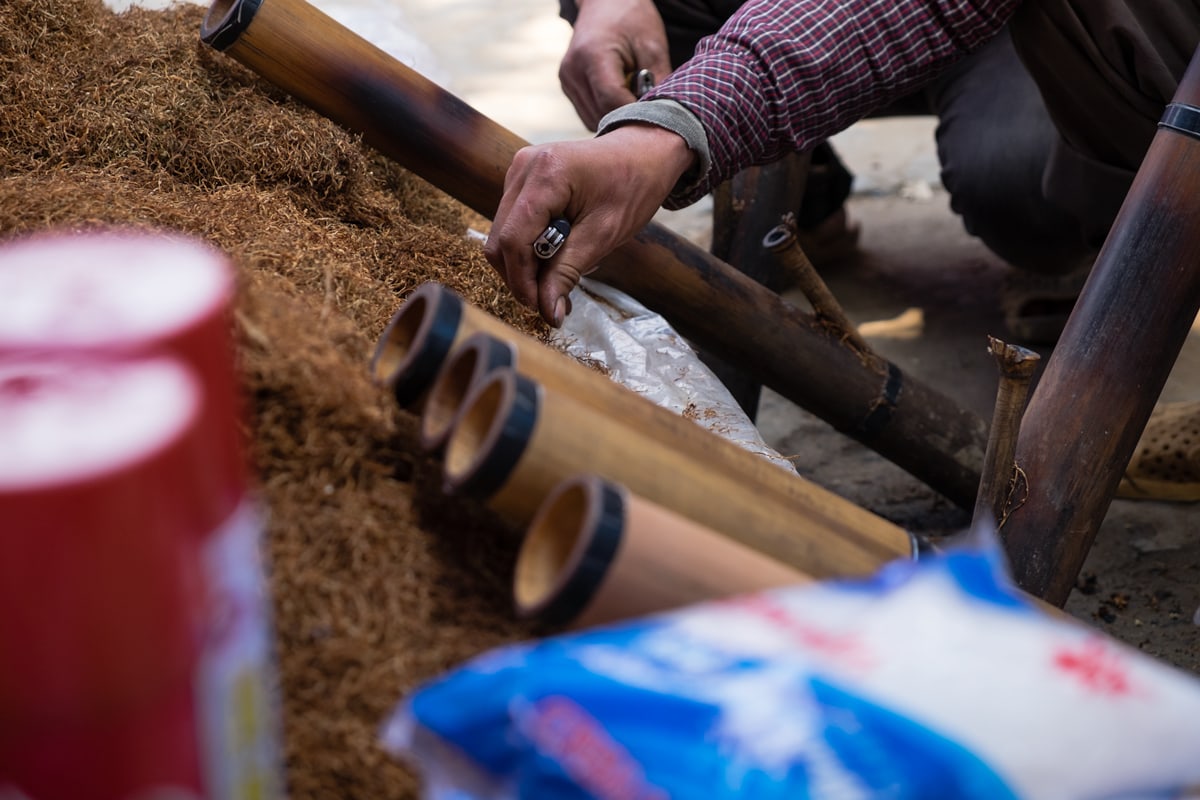 ---
Please check out my page on Vietnam. You may also want to visit my Travel page on this site to see more about other countries I have visited in Southeast Asia.
You may also want to check out my other travel articles on my blog posts page.
---
Don't miss a thing! Subscribe to the Newsletter.

Subscribe to the Newsletter to get the latest blog entries and updates in your inbox. Your email address will not be sold or used for purposes other than subscription for the newsletter.
---